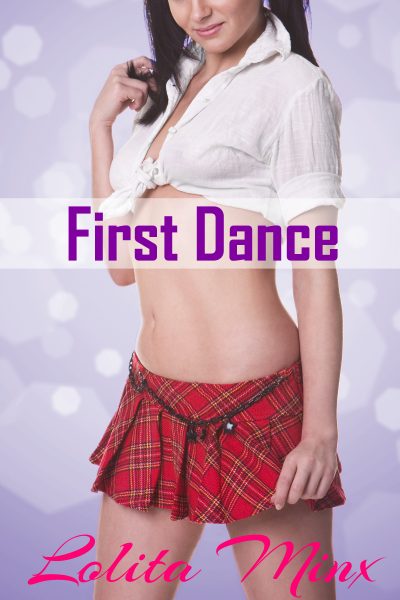 Long ago, way before I even met my man, Gary, I was only just developing into the open-minded, free-spirited woman I am today. Back then, at the tender age of eighteen, I had saved my body for the right guy. I didn't want a boy, like those in my class, I craved to be taken by a real man. The only hitch was my friend Mary had also kept herself pure, for the same guy.
At the graduation dance, we decided to compete for Mr. Blakely, the sexy twenty-something substitute teacher we'd set our sights on. Whoever he'd pick would get their prize: an amazing first time to remember for years to come. We never imagined that he would find himself unable to choose…
About the Book
Keywords: first time, virgin, menage, ffm, barely legal
Other Books in "Group Fun"
Warning
: SimpleXMLElement::__construct(): Entity: line 1: parser error : Space required after the Public Identifier in
/home/loreleim/public_html/explicittales/wp-content/plugins/mybooktable-dev2/includes/professional2/professional2.php
on line
413
Warning
: SimpleXMLElement::__construct(): <!DOCTYPE HTML PUBLIC "-//IETF//DTD HTML 2.0//EN"> in
/home/loreleim/public_html/explicittales/wp-content/plugins/mybooktable-dev2/includes/professional2/professional2.php
on line
413
Warning
: SimpleXMLElement::__construct(): ^ in
/home/loreleim/public_html/explicittales/wp-content/plugins/mybooktable-dev2/includes/professional2/professional2.php
on line
413
Warning
: SimpleXMLElement::__construct(): Entity: line 1: parser error : SystemLiteral " or ' expected in
/home/loreleim/public_html/explicittales/wp-content/plugins/mybooktable-dev2/includes/professional2/professional2.php
on line
413
Warning
: SimpleXMLElement::__construct(): <!DOCTYPE HTML PUBLIC "-//IETF//DTD HTML 2.0//EN"> in
/home/loreleim/public_html/explicittales/wp-content/plugins/mybooktable-dev2/includes/professional2/professional2.php
on line
413
Warning
: SimpleXMLElement::__construct(): ^ in
/home/loreleim/public_html/explicittales/wp-content/plugins/mybooktable-dev2/includes/professional2/professional2.php
on line
413
Warning
: SimpleXMLElement::__construct(): Entity: line 1: parser error : SYSTEM or PUBLIC, the URI is missing in
/home/loreleim/public_html/explicittales/wp-content/plugins/mybooktable-dev2/includes/professional2/professional2.php
on line
413
Warning
: SimpleXMLElement::__construct(): <!DOCTYPE HTML PUBLIC "-//IETF//DTD HTML 2.0//EN"> in
/home/loreleim/public_html/explicittales/wp-content/plugins/mybooktable-dev2/includes/professional2/professional2.php
on line
413
Warning
: SimpleXMLElement::__construct(): ^ in
/home/loreleim/public_html/explicittales/wp-content/plugins/mybooktable-dev2/includes/professional2/professional2.php
on line
413
Fatal error
: Uncaught Exception: String could not be parsed as XML in /home/loreleim/public_html/explicittales/wp-content/plugins/mybooktable-dev2/includes/professional2/professional2.php:413 Stack trace: #0 /home/loreleim/public_html/explicittales/wp-content/plugins/mybooktable-dev2/includes/professional2/professional2.php(413): SimpleXMLElement->__construct('<!DOCTYPE HTML ...') #1 /home/loreleim/public_html/explicittales/wp-content/plugins/mybooktable/includes/templates.php(1096): mbtpro2_get_amazon_reviews() #2 /home/loreleim/public_html/explicittales/wp-content/plugins/mybooktable/includes/templates.php(1443): mbt_get_reviews(272) #3 /home/loreleim/public_html/explicittales/wp-content/plugins/mybooktable/includes/templates.php(605): mbt_do_standard_reviews_section() #4 /home/loreleim/public_html/explicittales/wp-content/plugins/mybooktable/templates/single-book-storefront/content.php(4): mbt_do_book_content_sections('storefront') #5 /home/loreleim/public_html/explicittales/wp-content/plugins/mybooktable/includes/temp in
/home/loreleim/public_html/explicittales/wp-content/plugins/mybooktable-dev2/includes/professional2/professional2.php
on line
413