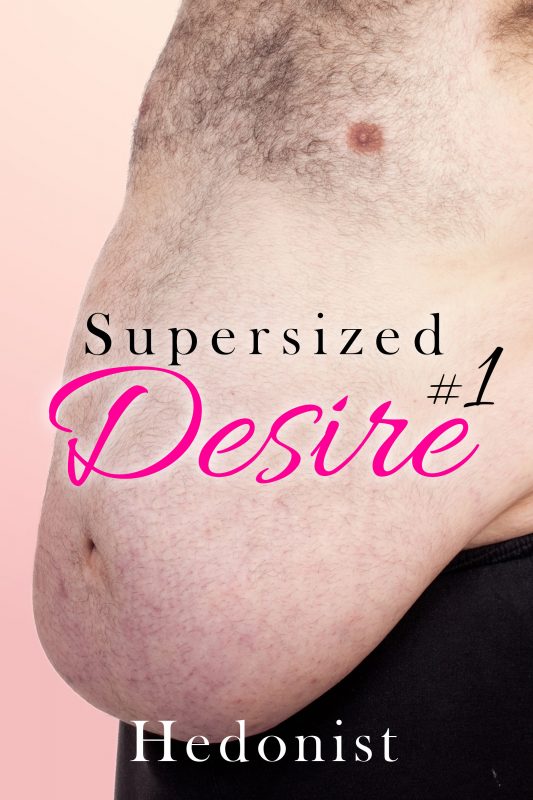 About the Book
It starts as just another evening, pleasuring myself to my one of favourite cam guy's solo performances. When I send him a message, I don't really expect a reply. Neither do I expect that he's only a short rain ride away and willing to take things further in person.
A meeting is set. Expectations are raised. Could it be that all my filthy dreams are about to come true? What will it be like, letting this giant of a man take me; hard, and unprotected?
His massive 500lb form has fuelled many a depraved fantasy already. Will reality match up?
***
This explicit novelette features a ssbhm (supersized big handsome man) and a dominant ffa (female fat admirer) who can't wait to break down his boundaries and use him for her own filthy pleasure.
Warning
: SimpleXMLElement::__construct(): Entity: line 1: parser error : Space required after the Public Identifier in
/home/loreleim/public_html/explicittales/wp-content/plugins/mybooktable-dev2/includes/professional2/professional2.php
on line
413
Warning
: SimpleXMLElement::__construct(): <!DOCTYPE HTML PUBLIC "-//IETF//DTD HTML 2.0//EN"> in
/home/loreleim/public_html/explicittales/wp-content/plugins/mybooktable-dev2/includes/professional2/professional2.php
on line
413
Warning
: SimpleXMLElement::__construct(): ^ in
/home/loreleim/public_html/explicittales/wp-content/plugins/mybooktable-dev2/includes/professional2/professional2.php
on line
413
Warning
: SimpleXMLElement::__construct(): Entity: line 1: parser error : SystemLiteral " or ' expected in
/home/loreleim/public_html/explicittales/wp-content/plugins/mybooktable-dev2/includes/professional2/professional2.php
on line
413
Warning
: SimpleXMLElement::__construct(): <!DOCTYPE HTML PUBLIC "-//IETF//DTD HTML 2.0//EN"> in
/home/loreleim/public_html/explicittales/wp-content/plugins/mybooktable-dev2/includes/professional2/professional2.php
on line
413
Warning
: SimpleXMLElement::__construct(): ^ in
/home/loreleim/public_html/explicittales/wp-content/plugins/mybooktable-dev2/includes/professional2/professional2.php
on line
413
Warning
: SimpleXMLElement::__construct(): Entity: line 1: parser error : SYSTEM or PUBLIC, the URI is missing in
/home/loreleim/public_html/explicittales/wp-content/plugins/mybooktable-dev2/includes/professional2/professional2.php
on line
413
Warning
: SimpleXMLElement::__construct(): <!DOCTYPE HTML PUBLIC "-//IETF//DTD HTML 2.0//EN"> in
/home/loreleim/public_html/explicittales/wp-content/plugins/mybooktable-dev2/includes/professional2/professional2.php
on line
413
Warning
: SimpleXMLElement::__construct(): ^ in
/home/loreleim/public_html/explicittales/wp-content/plugins/mybooktable-dev2/includes/professional2/professional2.php
on line
413
Fatal error
: Uncaught Exception: String could not be parsed as XML in /home/loreleim/public_html/explicittales/wp-content/plugins/mybooktable-dev2/includes/professional2/professional2.php:413 Stack trace: #0 /home/loreleim/public_html/explicittales/wp-content/plugins/mybooktable-dev2/includes/professional2/professional2.php(413): SimpleXMLElement->__construct('<!DOCTYPE HTML ...') #1 /home/loreleim/public_html/explicittales/wp-content/plugins/mybooktable/includes/templates.php(1096): mbtpro2_get_amazon_reviews() #2 /home/loreleim/public_html/explicittales/wp-content/plugins/mybooktable/includes/templates.php(1443): mbt_get_reviews(473) #3 /home/loreleim/public_html/explicittales/wp-content/plugins/mybooktable/includes/templates.php(605): mbt_do_standard_reviews_section() #4 /home/loreleim/public_html/explicittales/wp-content/plugins/mybooktable/templates/single-book-storefront/content.php(4): mbt_do_book_content_sections('storefront') #5 /home/loreleim/public_html/explicittales/wp-content/plugins/mybooktable/includes/temp in
/home/loreleim/public_html/explicittales/wp-content/plugins/mybooktable-dev2/includes/professional2/professional2.php
on line
413